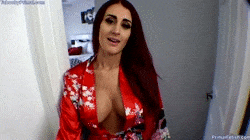 Part 1 – Tana brings you into her room to do what you like.
Part 2 – Mom takes care of your boner before you go to work.
Part 3 – Tana comes in from the pool to dry off. She see's you on the couch and comes in to talk to you, comforting you a little too closely.
File Size : 1538.96 MB, Resolution : 1280×720, Duration : 00:34:05