Payton Hall – Moms Confession To Son
Taboo, Orgasms, Dildo Fucking, Mommy Roleplay, MILF
This was a custom movie I did awhile back and I dedicate it to All My Fantasy "Son's" out there. Basically I am a mom who kids are all grown up and she really misses her one son. She reminisces about all the times she spent with him and how she felt and how she really loved him, loved him. In some crazy taboo ways. She ends up making a video about it for him to express her undying love and passion for him. She talks about various times and how she felt and then shows him with her toys and pleasuring herself. It is heartfelt but tender and sexy and the young man who wrote it I think put a lot of imagination into the script. I had fun acting it and of course am flattered by the love of all my "Son's" They keep up with me on my cam show and it's some naughty sexy fun!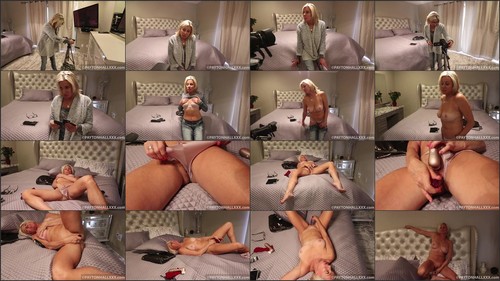 File Size : 756.97 MB, Resolution : 1920×1080, Duration : 00:25:23